Buzz
2012. Acrylic and Oil on linen
187 x 172 cm
Distill
2012. Acrylic and Oil on linen
187 x 172 cm
Hum
2012. Acrylic and Oil on linen
153 x 137 cm
The Halo's of San Marco
2012. Acrylic and Oil on linen
187 x 172 cm
The Saints of San Marco
2012. Acrylic and Oil on linen
187 x 172 cm
Moments at Once
2012. Acrylic and Oil on linen
187 x 172 cm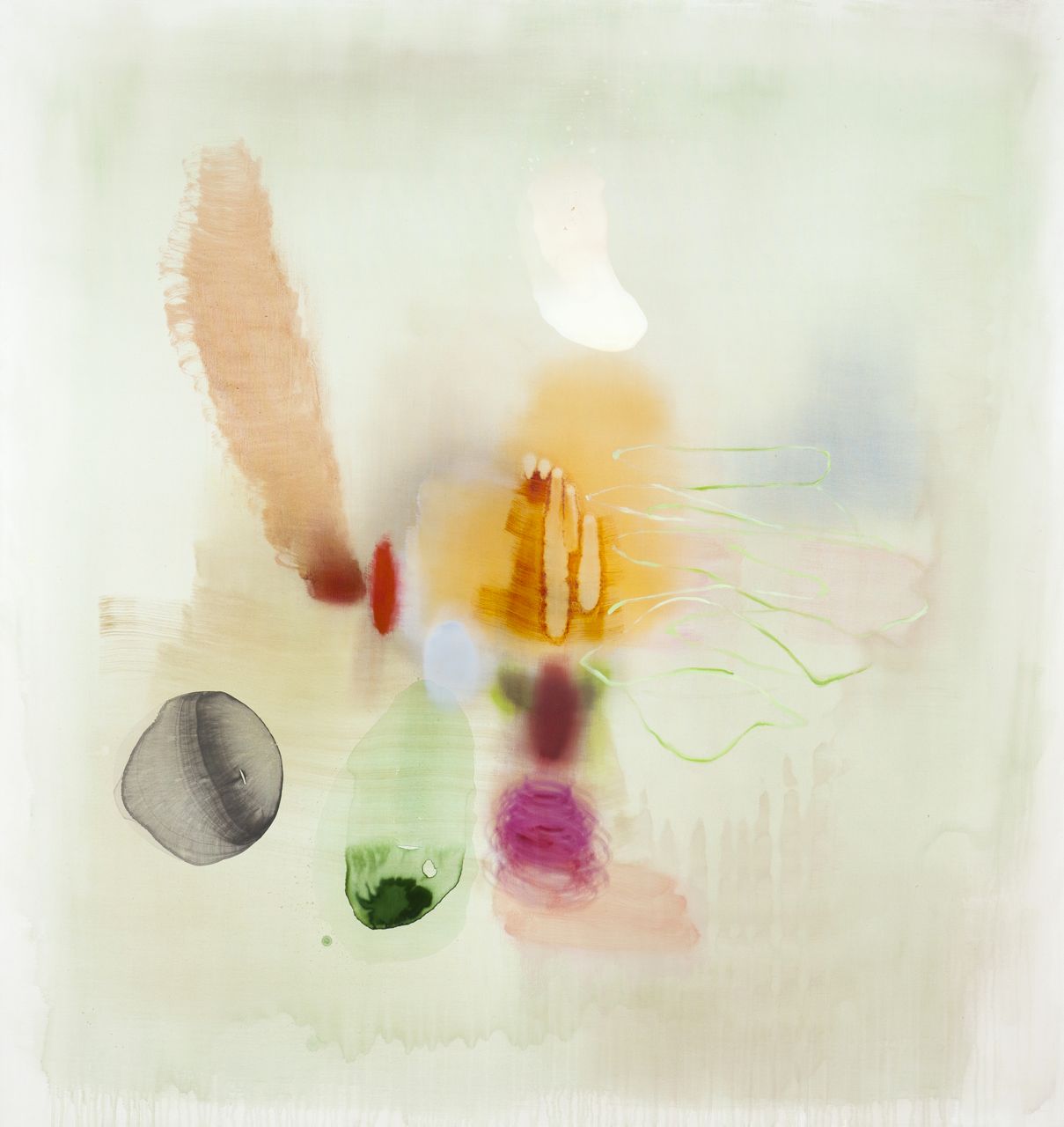 Unearthed
2012. Acrylic and Oil on linen
187 x 172 cm
Sifter
2012. Acrylic and Oil on linen
153 x 137 cm
Punctuate
2012. Acrylic and Oil on linen
120 x 95 cm
Here and There
2012. Acrylic and Oil on linen
120 x 95 cm
Caress
2012. Acrylic and Oil on linen
153 x 137 cm
This Time
2012. Acrylic and Oil on linen
153 x 137 cm
Halo 2012
Halo - Tim Olsen Gallery, October 2012
Marisa Purcell's new series of paintings are contemporary ruminations upon sacred painting, specifically, Fra Angelico at the San Marco monastery in Florence. While undertaking a residency in Chianti, Italy, in April-May 2012, Marisa worked in a 10th century monastery 'Il Pieve di San Cresci'.
In much the same way as a fresco is imbued with the reverence of the painter toward his subject, these paintings reveal the artists' passion for light, tone and colour and the act of painting itself as a means to reveal the abstract. Purcell is intrigued by the way in which colour fields can saturate and permeate the viewer.
The paintings enshroud and affect the viewer with layered realities. An immediate sensory reaction gives way to a more considered response that changes in different lighting conditions. The act of painting is distilled, culminating in works that vibrate and hum.
Photography: Jennifer Leahy, www.silversalt.com.au